Profile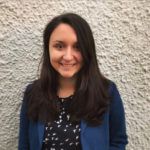 Madeleine Pownall
Curriculum Vitae
Education

I went to Guiseley High School in Leeds before moving to the University of Lincoln to study a Psychology degree. Now I'm back in my hometown at the University of Leeds.

Qualifications

My A-levels were German, English Literature, and Psychology. I actually did the worst in Psychology... but that didn't stop me studying it at University.

Work History

I have worked at an Indian restaurant, a Costa Coffee, and as a personal carer for a little girl with a brain injury.

Current Job

Postgraduate Researcher and Teaching Assistant in Psychology

Employer
Favourite thing to do in my job: I love studying how people interact with one another in different ways (and teaching this too!)

About Me: I am a social psychologist and I study the different ways that people make judgements about other people. I am particularly interested in how a person's gender (being male or female) changes these social interactions.

Read more

My name is Maddi and I live in sunny Leeds with my partner, Hugh. I grew up in Leeds but moved down to Lincoln (near Nottingham) for a few years to study Psychology. I'm now back home in Yorkshire working towards a PhD and teaching at the University of Leeds.

I am a big fan of cooking, eating, and watching foodie programmes (Can you spot a theme? 👩‍🍳🥘🍽️🍫)

I have a twin brother and a younger sister. 👨‍👩‍👧

I love country music and hope to one day travel to Nashville, USA, to see a proper country music festival 🤠

My pronouns are she/her.

My Work: When we meet a new person, we are told lots of information about them (age, gender, likes, dislikes). My job is to study how we use that information to make decisions about people. I also teach Psychology.

Read more

As well as researching, I also teach Psychology students, work on different Psychology committees and organisations, and run teaching events. The photo below is from a teaching event I ran last week – sometimes pens and paper can be boring, so I brought in some play-dough and asked other lecturers to make models and play together! It can be a lot of fun.

My Typical Day: The best part of my job is that no two days are the same! Some days I may be teaching, writing, researching, or attending a meeting somewhere exotic. One thing that definitely happens, without fail, is listening to my beloved country music playlist on the bus every morning. After that, each day is a mystery!

Read more

My job is very flexible, which means I sometimes find myself working in unconventional "offices" for the day. My favourite spot to write articles is my local arts coffee shop ☕️ (photo below). The owner is lovely and always reminds me to take breaks when I've been there all morning!

Writing is a large part of my job (no one can know about the stuff I research if I don't write it down for someone to read, after all!) so I spend a lot of time with my laptop creating articles, blog posts, or tweets for other people to learn about.

What I'd do with the prize money: I'd like to develop new ways of engaging a wide range of people with psychology, showing that there is more to psychology than "reading people's minds". 🧠

My Interview

How would you describe yourself in 3 words?

Fascinated foodie feminist

What or who inspired you to follow your career?

My lovely Mum (hi Mum!) who always encouraged me to use my education to try and do some good in the world.

What was your favourite subject at school?

English literature (my English teachers were awesome)

What did you want to be after you left school?

A Blue Peter presenter

Were you ever in trouble at school?

Occasionally. I was easily distracted and had a short attention span...

If you weren't doing this job, what would you choose instead?

I'd be an English teacher

Who is your favourite singer or band?

Old Dominion! (They're a small-town country band - check them out on YouTube!)

What's your favourite food?

Chocolate, chocolate, chocolate

What is the most fun thing you've done?

Dancing to Shania Twain. In any context. Ever

If you had 3 wishes for yourself what would they be? - be honest!

Be good, be kind, be honest

Tell us a joke.

A man walked into a library and asked the librarian for a book on turtles. "Hard back?" the librarian replied. "Yes" said the man, "with a little head".
---
---
---